I had been working on a bar interior and of course it wouldn't be a bar without liquor bottles, so......
Here's how I am making the liquor bottles.
Starting with these small glass beads, they can be found at any craft store.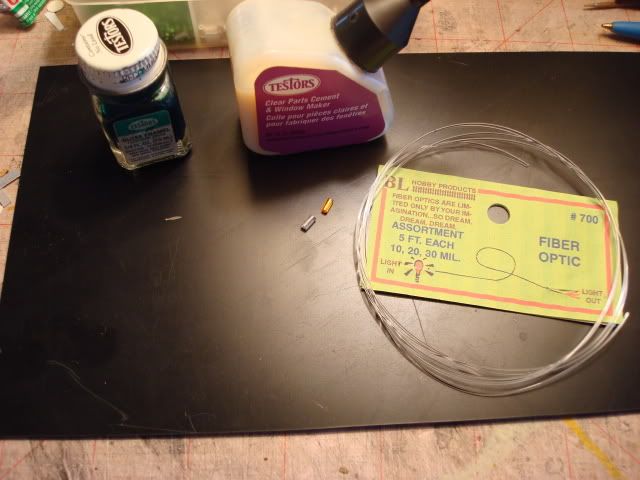 I first pick out appropriate colors, clear for Vodka and Gin. I like the orange-ish looking ones for Bourbon, whiskey, etc. I then insert a piece of 30 mil fiber optic cable. The ID of the beads is almost a perfect match to the OD of the cable, on most it's a very tight fit, so I need to use no glue.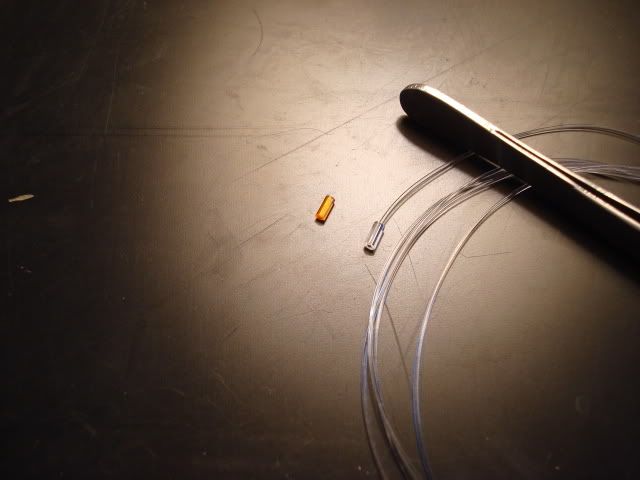 I then cut the cable so that the overall height of the bottle is 1/4" (a scale 12", using a wine bottle for this reference). Then insert a round toothpick into the other end, as a holder. I spread a bead of Testors Clear parts cement around the base of the neck to form a shoulder.
When that has set up, if no other painting is needed (I painted a couple of the bottles Jade Green for wine bottles) I paint the tip of the Fiber optic to represent a cap. Black, brown, maroon, gold, etc. Then apply the labels. The labels are printed on label stock, this eases the attachment greatly.