This is a project that was done several years back but I had documented it in photos as I went along. I needed to produce a wall for the grade transistion and had discussed it with a co-worker. He came up with a form to cast hydrocal walls that were exactly what I needed.
I used washes of paint and alcohol with india ink to get rid of the bright white color.
I built a frame of wood to glue the walls too.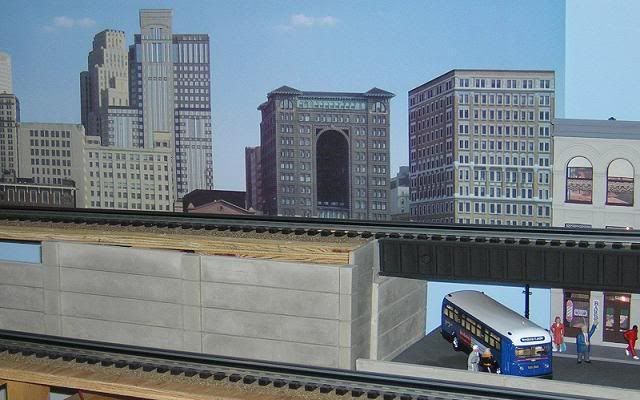 I used chicken wire for a base for the plaster cloth.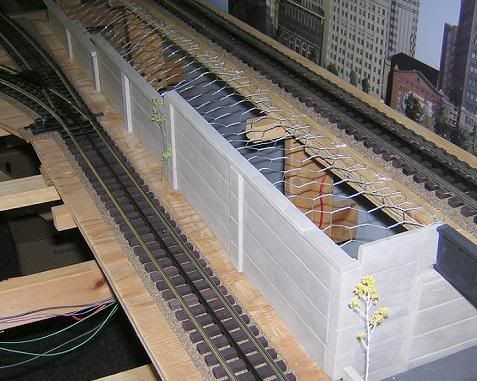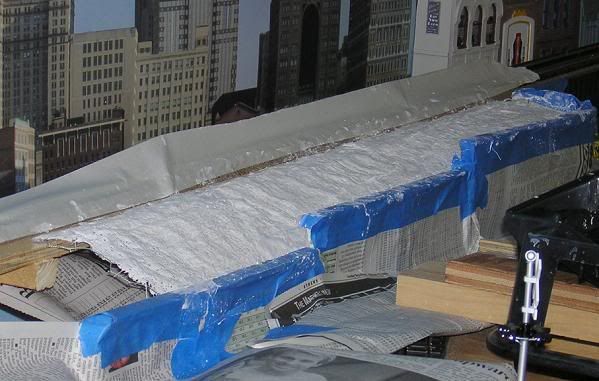 On top of the plaster cloth I used sifted real dirt, ground up twigs and different sizes and shades of ground cover.
This project met all my objectives and it tied in very well to the overpass.