This electrical substation was copied after one built and displayed previously on a different site.
I thought it was great and wished to copy it for my layout.
The initial wood pieces for the 2 main transformers were critical and luckily I had a friend who enjoys building wood parts like these.
So now the fun begins.
The transformers were put together and wired for lights.
Cone shaped beads will be used as insulators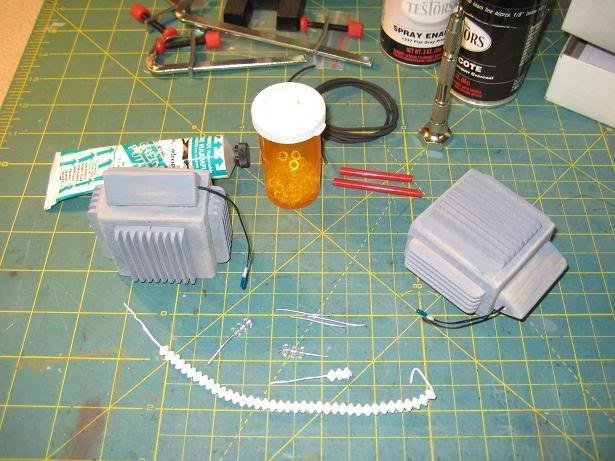 The finished transformer
The next challenge was how to make the smaller six units so they didn't look homemade. This was accomplished using wood dowels with circles cut from styrene sheets. It was then smoothed using squadron green putty.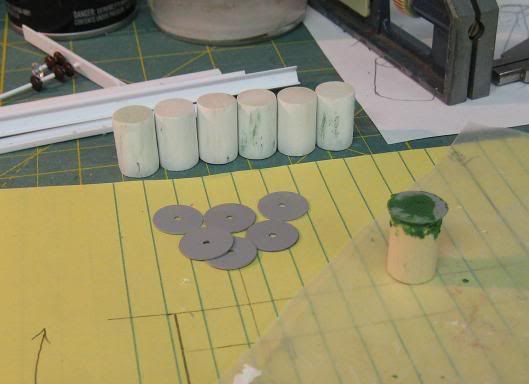 The insulators were painted a shiny reddish brown and the H beam supports were built.
I was afraid of too much bow and twist to the support beams so mounted them on a reinforced piece of plywood.
Lamps were made using pewter shades and thin solder wire, the bulbs are actually solder balls.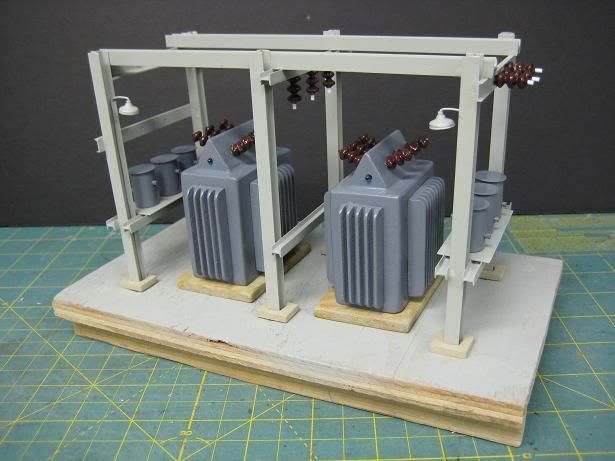 All other insulators were attached and the wire used was old phone wires painted engine black and then I used a grey wash on them.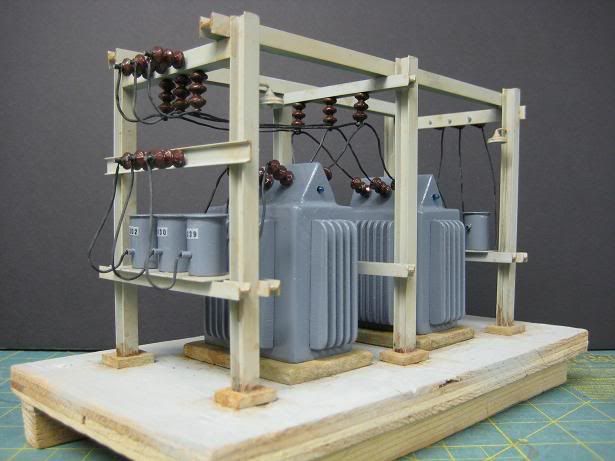 The next challenge was to build a chain link fence that could look real even under close scrutiny. This was done using old metal window screening which already had a nice patina so it didn't need painting.
I had to cut it so that it ended up at a 45 degree angle like most chain link fences and in the past had trouble cutting the screen while keeping the proper width and angle. I found that by using 2" masking tape which was the proper height I needed and placing the tape on the screen at the proper angle made it a cinch to cut.
I also wanted the whole screen assembly to be a seperate piece for ease of removing etc. so I mounted the fence on to a wood frame and used plastic solid rod for the posts.
Finally I printed signs and mounted on styrene sheets.
Crushed some pea stone to the right size and glued in.
Made a gate and found a couple of guys with little experience to help bring this unit on line.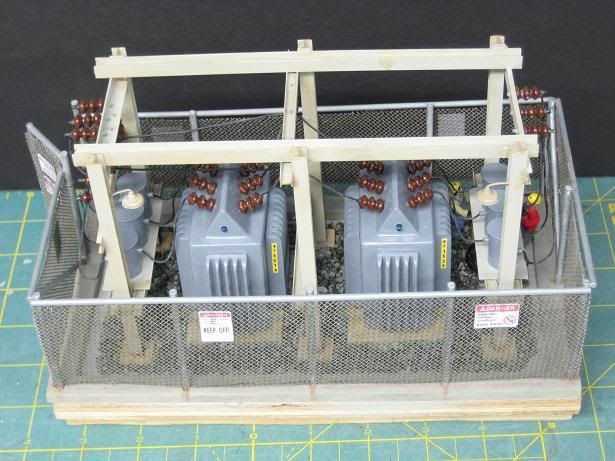 Oh and don't forget to lock up when you leave.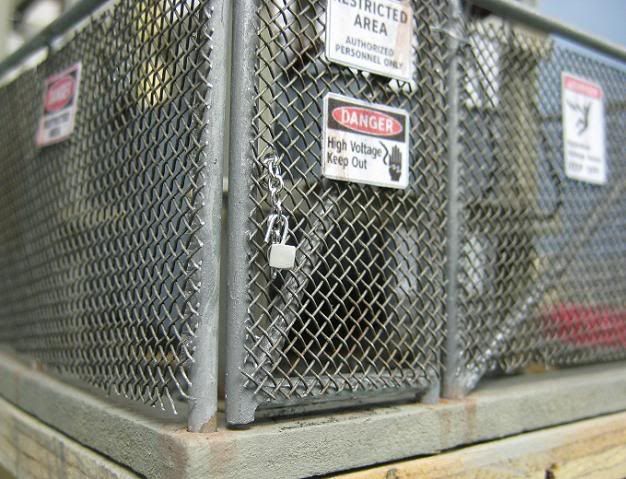 Hope this will inspire someone to do something and when you do, document it so that I can copy it.